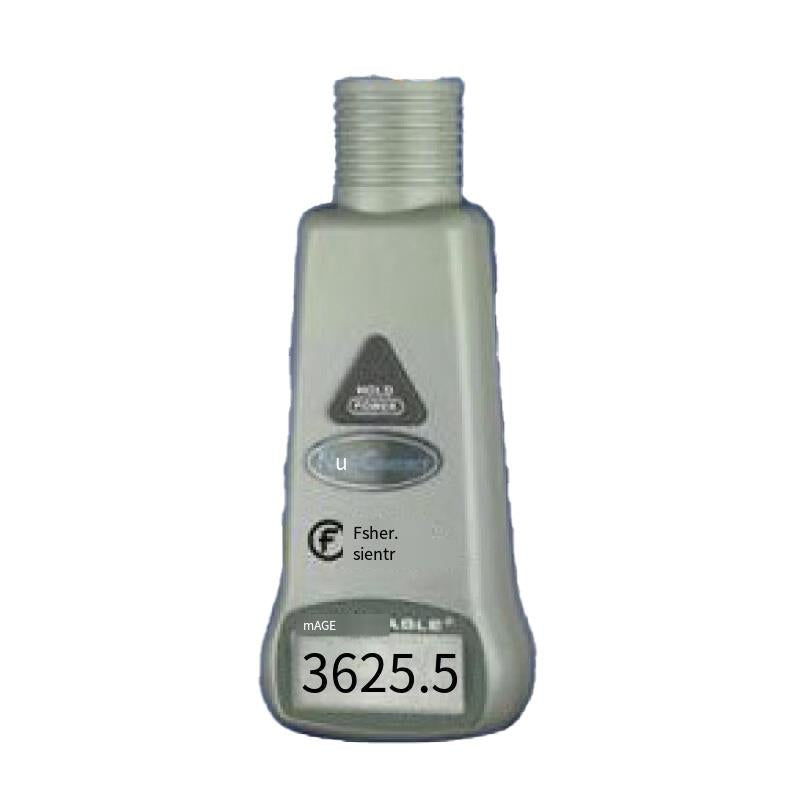 Product Details:

Traceable® tachometer with red LED indicator
Hand-held non-contact point-and-shoot tachometers target rotating objects and provide instant results.

Optical non-contact measurement by placing a reflective strip on a rotating object. The red LED light is locked on the self-adhesive reflective strip (61 cm provided) and the number of rotations is counted. Within two seconds, it can provide reliable results with RPM from 10 to 99,999 revolutions per minute. Depending on the number of revolutions displayed, the five-digit resolution is 0.001, 0.01, 0.1, or 1.

The device is designed to measure centrifuges, pumps, rollers, shafts, gears, motors and moving surfaces. See the figure below for accuracy. The HOLD button can lock the result. The precision quartz crystal ensures stable and repeatable results. The LCD number is 12.7 mm, which can be read at 3.3 meters. There will be instructions on the display when the battery is low. The impact-resistant ABS shell can protect the components. To ensure accuracy, this tachometer has an individually numbered Traceable® certificate obtained from an ISO 17025 calibration laboratory. This certificate indicates that this product complies with the standards promulgated by the National Institute of Standards and Technology (NIST). Provide 9V battery (can be used for thousands of times over a year). The dimensions of the device are 121 x 44.5 x 31.8 mm and the weight is 124 grams.
Packing List

product details :
ReddishLEDIndicator'sTraceable®Tachometer
Hand held non-contact alignment beat typeTachometerRotating objects as objects,And provide instantaneous results。
      Optical non-contact measurement is carried out by placing a reflective strip on a rotating object。gulesLEDLight is locked in the self pasting reflector (provide61centimeter)Up and count the number of rotations。In two seconds,It is enoughprovideRPMFrom every minute10go to99,999Reliable results of transfer。 According to the number of revolutions shown,Five bit resolution0.001、0.01、0.1or1。
     The device is designed to measure centrifuges、pump、roller、axis、gear、Motor and moving surface。See the figure below for accuracy。 HOLDThe button locks the result。Precision quartz crystal ensures the stability and repeatability of the results。LCDThe number is12.7millimeter,stay3.3The place of rice Read。There is an indication on the display screen when the power is insufficient。Impact resistanceABSThe enclosure can protect the components。To ensure accuracy,this speciesTachometerFrom a companyISO 17025A separate number obtained by the calibration laboratoryTraceable®certificate。thissharecertificateindicate,this The products conform to the National Institute of standards and technology(NIST)Issued standards。provide9VBattery(It can be used more than one year for thousands of times)。 The size of the device is121 x 44.5 x 31.8millimeter,weight124gram。
 
Product parameters:


All our products are sold online and offline at the same time,The inventory is subject to the actual situation,Please consult customer service for details!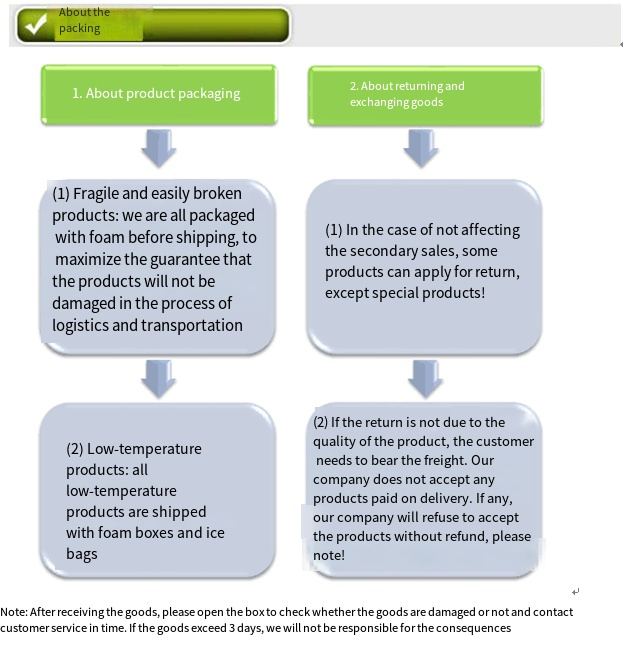 Ship From Sourcing Place
Standard Shipping
Handling Day:1-3 Business Days, Arriving Day: 15-45 Business Days

Cost: Free

Country/Region:Sourcing Place

COVID-19 | Shipping

As the world adjusts to the impact of the coronavirus (COVID-19), shipping is inevitably affected. Every country and region is facing shipping delays of various degrees. ECVV.es team will do our best to keep you updated and informed about your order during this time as new information becomes available.

Regions heavily affected by the pandemic will be subjected to possible delays. Thank you for your understanding and we apologize for any inconvenience this may cause you.

If you have any questions or concerns about your order, please email us at support@ecvv.com and our team will be happy to assist you, 7 days a week.
Shipping FAQ

1. When will I receive my order?

For Standard Shipping from Sourcing Place: Most items are usually shipping in 15-45 business days. We do recommend allowing up to 3 weeks for your order in peak times, such as a special offer or promotion.

If your order is backordered or not shipping for two or more business days, please feel free to contact us immediately at our Support Center: +86 755 82468418 and we will do everything we can to accommodate your request.

2. How do I track my order?

Your delivery confirmation email will contain your tracking number and order details.

3. Taxes and other charges?

Depending on the country of delivery, you may be required to pay extra tax or charges such as VAT and/or import duties.

4. About the Shipping fee?

Standard Shipping is free shipping.
ECVV.es guarantees free returns and replacements service if you are not 100% satisfied with our products. Kindly return the purchase for a refund up to seven (7) days from the date of the order delivered. If you have any problem with the item please feel free to contact us immediately at +86 755 82468418.
Returns Process.
Please contact us if you want to return an item. Return without prior discussion and authorization will not be accepted.
When returning a product, please do the following:
Please email

 support

@ecvv.com. we will keep you updated by email.
Please put a form inside your returned package with: the reason for return, the purchase date, the original invoice number, and the item number for the product.
Proof of purchase from ECVV.es is required for all returns.
Ship the package to the designated address, the address will be provided by email after your return application is submitted.
Please prepay shipping – ECVV.es does not accept Cash on Delivery (C.O.D.s).
Request For The Returned Items.
Items received unused (without the smell of perfume), unwashed, not in damaged or worn condition (only when the items are defective or damaged upon receipt).
Items received in original packaging and would not make any influence for second-sale.
Non-returnable items.
Custom items or designated sourced products
Emergency response items
Items Marked "Non-cancellable: and/or "Non-Returnable"
Product is slightly used or altered
Product is damaged due to misuse/overuse
Return and Refund Process
Once your return is received and inspected by the fulfillment centers (usually within 3-5 working days of receipt), your refund will be processed and a credit will be automatically applied to your original method of payment within 15 working days.
ECVV Cancellation Instructions. 
Due to the speed we fulfill your requests, we are unable to cancel orders for immediate shipment. If your order is backordered or not shipping for two or more business days, please feel free to contact us immediately at our Support Center: +86 755 82468418 and we will do everything we can to accommodate your request.
Replacements
You can replace an item if your replacement meets certain criteria.
Shipped to a delivery address within Spain
Shipped and sold by ECVV.es
Not an Add-On item
Not marked as a gift
Wasn't purchased with a promotion (except for free shipping promotions).
Note: In most cases, you are required to return the original item received for a Replacement. You'll need to return the original item with the guide of ECVV.es Support Center to avoid being charged for both the original and replaced items.